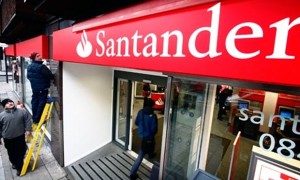 I'd like to nominate SANTANDER for a good cunting.
When you ring their poxy 'Customer Service' all available cunts are unavailable because they're speaking to other cunts. If you finally manage to get through, it's to some cunt called Jim in Glasgow or Sophie in Sheffield or Stacy in Bootle as we give a fuck where you are you patronising cunts.
Then of course the cunt can never help you, and they put you through to some other useless cunt who asks all the same bloody questions that the first cunt asked you. If you want to complain, they put you through to the complaints department where you have to wait on hold for over 20 minutes like the cunt you are for banking with these cunts.
Nominated by: Bankfucker