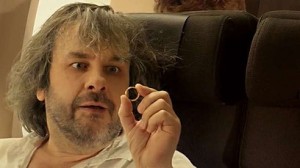 It seems clear to me that Peter Jackson deserves a cunting.
The frizzy haired scruffy bearded kiwi cunt has clearly never heard of the word "CUT". He makes "fantasy" films, i.e. films for kids and slow adults and he makes them long, very long indeed. His fans think the sun shines out of his arse and that he is the bestest director of all time. But they are all lame brained fucking nerds with personal hygiene issues so who gives a fuck about what they think.
Jackson, you cunt, try making a film about real life humans and bring it in at under 90 minutes and then we will see what kind of director you are. Shit in other words.
Nominated by: Fat Rich