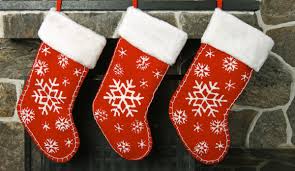 Yes tonight's the night when that old cunt Santa comes down the chimney to fill the kiddies' stockings!
I mean, what's the fucking point of that. It's the 21st century! Where's the fucking chimney and how does he avoid fucking up the solar panels with his fucking reindeer? And those Christmas stockings; how are you supposed to get little Johnny's new bike and X-box into one of those fuckers. They're too bloody small for anything half decent.
Fuck Christmas stockings. Just tell Santa to leave the fucking sack.
And I ate the old cunt's mince pies so he's right put of luck!
Yes, Christmas stocking are useless cunts. Get real!!!
Nominated by: Santa Cunts