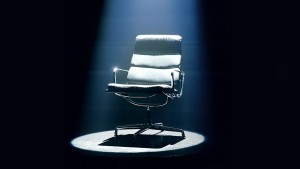 Mastermind. I thought the rule is that you're only allowed one go at it. I remember Magnus Magnusson having to tell the viewers why one cheat had been disqualified in the 1980's.
But recently there was a woman who had been on it a few years ago. Rachel Neiman. How did I recognise her? 1) She's blind. 2) she's very fat. 3) maybe more memorably, she has bright pink hair. She won, as well, although her specialist subject was some Radio 4 sitcom (a euphemism for SHITE) of few episodes. Mind you, her general knowledge was pretty good.
Still, seems against the spirit of the show. Unless the BBC intend to let her enter as many times as she wants until she wins the fucking thing. I emailed them earlier regarding this, but considering their history of openness and transparency regarding such things, my breath is not held.
Nominated by: Guardian Hater