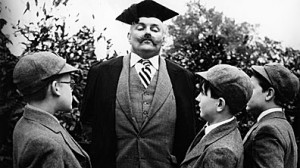 I once got bollocked at school because I made a big fuss over the Irish spelling of Shawn.
There was a lad in our class called Sean McGuiness. In Ireland it is spelled SEAN, when I pointed out to my teacher that it should be pronounced SEEN I was bollocked, I then argued there is no H so how the hell can it be pronounced SHORN.
Needless to say I was removed from the lesson for disruptive behavoiur!
Teachers, now theres a group who need a good cunting!
Nominated by: Boaby