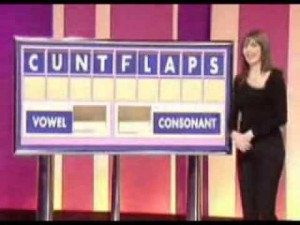 Carol Vordeman is a cunt….
I thought she was alright in those early Countdown episodes and throughout the 90s… Not at all flash, far from stupid and even attractive… She was rather sexy back then…
Fast forward to 2015…. Plastic surgery to the fizzog, a huge pair of plastic tits, a very bad peroxide dye job… Does all kinds of tacky books and TV shows, and also now does the bottom end of the celebrity magazines circuit: with other cunts like Colleen Nolan, Denise Welch and those Birds Of A Feather cunts…. Vorderman was one of the more intelligent and real women on TV… Now she's a professional celebrity and looks like one of those old slags from those horrible 'Real Housewives' shows…. Goes to show how a bit of money and fame can change a person, and not for the better….
Nominated by: Norman