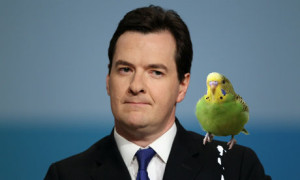 I'd like to cunt the government budget politics.
Top of the food chain image conscious media and politico type people going on TV to discuss and argue the budget winners and losers of the lower food chain classes. All perception-deception to hide we are budgeted by a plutocratic hieratical top down control system. Not seen (as it should be) democratic bottom up individual responsibilities about learning and earning merit to make budget balance prosperity and fair sharing.
The men in dark tailored suits, and women in designer outfits, spout their economics budget numbers and percentages shite on the mainstream media TV, radio and the Internet Twatter and Farcebook. The chattering classes return equal shite economics number counting and arguments boredom on the MSM answer-TV and the Internet reply comment spaces.
And the vacuous 'free speech' bleating pleb cunts shout the same reply responses budget nonsense on the MSM, but go further by spouting their own budget bollocks on Internet alternative media comment and blog sites.
Budget talking cunts. Fuck 'em all and fuck you government budget.
Nominated by: Entopy