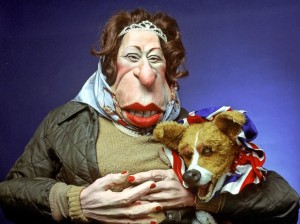 I'd like to cunt The Queen.
She had all those cunts under one roof, she's probably not got long left, so what a perfect opportunity to discard Chicken Dave's manifesto and veer dramatically off course. If only she'd said "You know what? I'm fucking sick to death of all you cunts. Tories are heartless, lying, scaremongering cunts, Labour are a total fucking shambles like a sack full of drowning puppies, LibDem cunts have been pretty much wiped out and rightly so, Greens fuck off and suck Russell Brand's cock, SNP biggest cunts on the planet, I fucking despise the lot of you. This speech is a fucking waste of time, I'm off home to watch Dickinson's Real Deal…"
What a classic Queen's Speech that would have been – but, of course, Betty Windsor bottled it. Fucking cunt.
Nominated by : Fred West