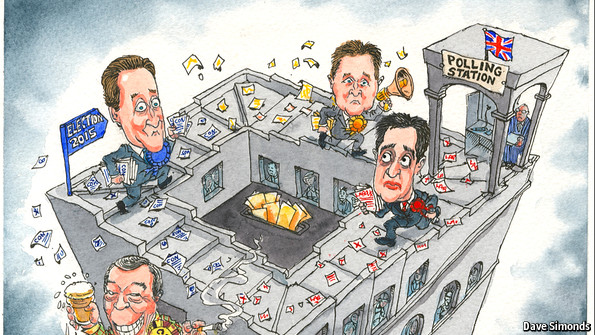 I would like to cunt the Election Campaign. Tories approach it with shameless lies and shameless scaremongering because they can't defend their record of broken pledges in their 2010 "Contract" (now mysteriously vanished from their website archive), whereas the gormless twat Miliband cowers in the shadows like a useless saucer of diarrhoea, saying nothing, doing nothing, except crossing his fingers.
Cameron and Miliband = pair of useless cunts, just as bad as each other.
Nominated by: Fred West

Much as I have no time for the Tories and their somewhat transparent plan to drag the social system back to a semblance of Victorian days, at least they are open about it. Labour on the other hand ceased to be a party that was representative of working class values when they came out of the political closet disguised as "new labour".
Both parties lack the balls to actually serve the interests of the country on issues like ending our membership of the EU, closing the door to immigration, getting tough on terrorists and religious radicals and most of all, refraining from involving the UK in foreign wars.
Nominated by: Lez