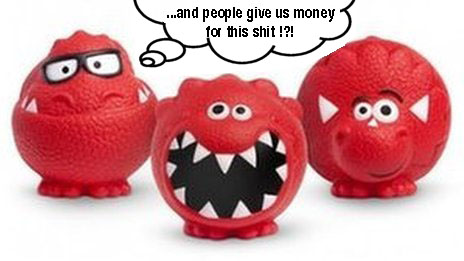 FFS! It's that time of year again! The seriously unfunny cunts are going to subject us to another load of purile shite in the name of charity…
Never mind that they've got stacks of dosh from last year they haven't spent yet, it's become an annual cuntfest to extract even more dosh from the poor bloody stupid public. Meaningless and, sadly, not even actually funny.
Still, it fills the TV schedules for next to fuck all and displaces some of the even worse shite they call entertainment these days so it can't be all bad.
They're still getting fuck all from me though!
Nominated by: Bane the Patroller