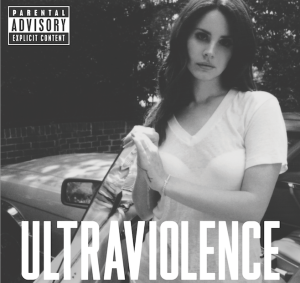 I used to think that Leonard Cohen recorded the ultimate songs to slit your throat to until I listened to 'Ultraviolence', the current album from American singer songwriter Elizabeth Woolridge Grant – better known as Lana Del Rey.
Now I like music and like to pride myself as being able to listen to anything that is well done even if it's not to my taste. I like punk, heavy metal, rock, folk, opera, pop. I can even listen to U2 (who I hate), James Taylor, Pavarotti, the Beatles and fuck knows what else, but I failed trying to listen to this crock of shite.
As far as I can see, Lana is trying to jump on the Kate Bush revival bandwagon with this offering and failing dismally. She whines on – and I do mean whines – in an unintelligible mumble that makes it impossible to make out more than the odd word here and there. The melodies are little more than dirges. I can't comment on the lyrics because I can't make them out, Honestly, I can't – and I tried.
The album contains a parental advisory warning sticker for explicit lyrics but it's completely unnecessary given her appalling diction and overechoed vocals.
I got to the fourth track before I couldn't stand it any longer. It's by far the worst music I've heard for years and, believe me, I've heard some dreadful shite. But at least I usually manage to get to the end of an album before I delete it. But not this time.
Nominated by: Dioclese