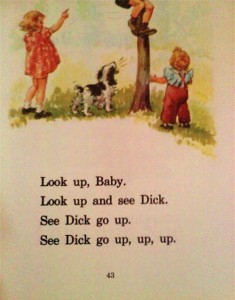 What the fuck do you have to do these days to get a decent book to read to your kiddies at bed time?
For example "It hurts when I poop – A story for children afraid to use the potty" or "The Queen's Knickers" or "But what if? – a book about being worried" or "Who cares about elderly people?" or "Mummy, I did a poo."
And let's not forget "Games you can play with your pussy" and "The gas we pass – The story of farts" or my personal favourite "Pop goes the Hamster and other fun microwave games" – I mean who the hell writes this shit?
Whatever happened to good old fashioned childrens' classics about wolves eating piggies, Hansel and Gretel burning the witch, the troll getting slaughtered by the billy goats? Now those were books!
Even J K fucking Rowling was better than this and she wrote Harry fucking Potter!
Nominated by: The eighth dwarf