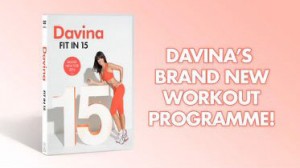 Dippy Divina "attempting to make history by becoming the first woman to undertake an entire BT Sports Relief challenge, which involves running, swimming and cycling 500 miles from Edinburgh to London in a week."
Hardly making history, is it? On the other hand she did make the headlines when she fell over in the snow in Scotland and then again when she got hypothermia by swimming in Lake Windermere in the middle of winter. I've heard of women being frigid, but that's just fucking ridiculous!
Perhaps she will make history by being the first person to die while doing something totally pointless? Perhaps it will relaunch her flagging career? It sure as fuck isn't doing a lot for her fitness books and videos.
Fucking silly little cunt.
Nominated by: Dioclese