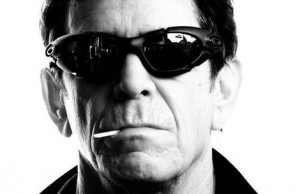 Here's a topical cunting for you – Lou Reed.
I was trying to figure out exactly what to say about this particular arsewipe when I came across this hard to top summing up from a bloke called Scotty back in July 2011 :
"Saw this cunt at Hammersmith Apollo last night. We forked out £150 plus travel for the privilege, thinking its probably the last chance we'd get to see him with him being almost 70……..what a fucking waste of time and money that was. He played one recognisable number, that was Sweet Jane, the rest of the set consisted of funereal dirges which seemed to be mainly open letters to his wife/ex-wife and why he hates her. We didnt drag up there to hear his fucking personal problems, we went to hear some rock and roll, ffs. 24 hours ago Lou Reed was an iconic rock legend to me, today he's just a fucking cunt."
But now he's taking a walk on the dead side. Tributes flowing in from equally pretentious nonentity cunts. Here's my favourite – a headline in the Telegraph : "Lou Reed created music that will live on for as long as songs are sung."
Bollocks. Name me three of his finest. Maybe, but I bet you can't name five!
Nominated by: ChasCMusic