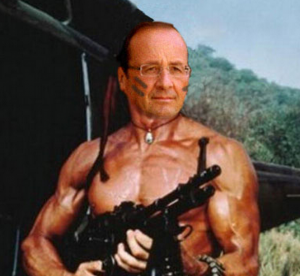 This dodgy pinko french garlic monkey thinks he can usurp Cameron's rightful place as Obama's willy warmer. Now finds himself the only tosser in the ring with his dick out. Merde Alors Francoise!
And no Parliament or Congress to vote against going to war for you so you can zip it up again. France is a Presidential Dictatorship you see, not a Parliamentary Democracy.
So practice taking Obama's cock up your shitty little arse monsewer. You are Obamarama's principal ally now. Good luck Francoise.
Enjoy the friendly fire you froggie cunt.
Nominated by: Sir Limply Stoke