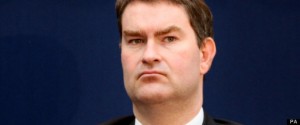 May I be so bold as to nominate David Gauke M.P. as one of the biggest cunts of modern times?
I never thought I'd say this, but I believe he may even out-cunt Chris Huhne – such is his depth of cuntitude.
If ever a candidate for the lamp-post/piano-wire treatment were more deserving I don't know of it. The utter, utter cunt.
Read more here
Nominated by : Caractacus