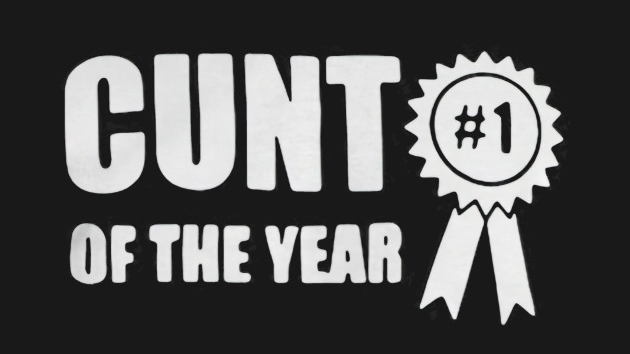 It's that time of the year again when we nominate who we would like included for the ISAC "Cunt of the Year" award. It's been a difficult year. There have been so many cunts to choose from!
Here are this year's categories :
– British cunt, your very own home grown asshole
– Political cunt, Lord or Right Honourable, but not the whole commons please
– Anti democratic cunt, Gina Miller prequalifies
– EU cunt, MEPs officials and parties allowed
– Corporate cunt, businesses not people please
– Foreign cunt, a world of choice
One nomination per category please, in the same order as above would help in the counting.
Nominations will close, rather appropriately, on 12th December. It'll give you something else to think about rather than which cunt to vote for in the General Election.
Results on the 31st December, hangovers permitting.