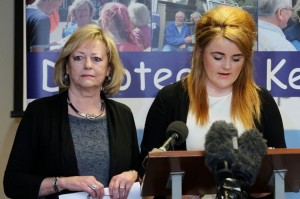 A Police and Crime Commissioner who campaigned against the introduction of PCCs and then stood for the job. A token yoof PCC used as an election gimmick.
One too thick to keep her mouth shut and the other too thick to check Twitter and Farcebook before giving her the job.
Ann Barnes and Paris Brown – a pair of totally unfit-for-purpose cunts.
Nominated by : Dioclese with h/t to Humph