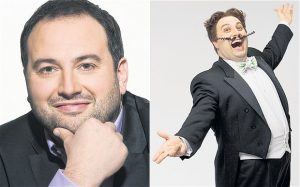 A Go fucking compare yourself to this narcissistic up your own fat arse cunt called
Wynne Evans
This is that pie eating twat from the go compare adverts who due to this Kung flu is doing the adverts from his home.
I have just seen his newest one, and words fail me!
It is basically an advert promoting himself. How narcissistic can you get ? If I was go compare I would be saying shut the fuck up and start plugging us as we are paying for your fucking greasy food you lard arse.
Wynne Please please please please just fuck off. Diabetes awaits. Hopefully.
Nominated by: Once a cunt always a cunt