.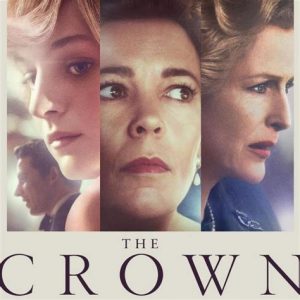 ..specifically season 4.
I have to admit that I thought Seasons 1 and 2 of The Crown were rather a good watch, not least for the authentic and sumptuous sets. Anyway, fast forward to Season 4 and its portrayal of Margaret Thatcher as a brutal woman, directly responsible for 3 million unemployed and her deliberate breakdown of UK society into 'self-interested individuals'.
They even made out that the famous Queen's bedroom intruder, Michael Fagan, was pushed to scale the palace walls because of Thatcher's policies. Then there was Gillian Anderson as Thatcher, who, despite two voice coaches managed to make Thatcher sound like a croaking old lady on her death bed.
There was good and bad to Thatcher but it seems we will never get a dramatisation that will ever give a balanced depiction. The bias just keeps coming and coming.
Nominated by: Cuntologist