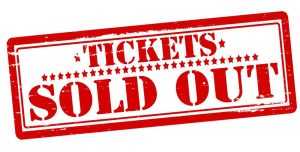 Scalpers are low life, opportunistic, extortionist cunts aren't they!
The more shopping goes online and the more twats there are in the world, means the little Chinese children can't make electronics fast enough for us. This means our online retailers can't supply the demand, which leads to good old scalping.
Scalping is when you know there's going to be a short supply of a product, so instead of being considerate and buying just one item so others have a chance to get one, these cunts buy 20 and then list them on eBay for three times as much the RRP.
You can't even compete with the fuckers because they use bots (software that auto buys items) so each retailers website either crashes or runs out of stock immediately.
Retailers don't give a fuck either, as they're selling all their stock, so have no incentive to do anything about it.
More evidence that a lot of cunts are out for themselves and don't give two fucks about anyone else. So many selfish wankers these days.
Love thy neighbour, I think not, it's more like fuck thy neighbour with a rusty dildo. Cunts.
Nominated by: elcuntio 
(Certain concert ticket providers – mentioning no names of course, but are "Masters at Tickets" – are total cunts for this game – DA)