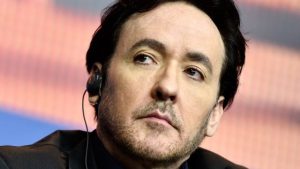 John Cusack is a cunt, isn't he.
"fact this is close is an utterly damning…. votes for a man who's mentally ill & killing people in a pandemic & a child abducting rapist & rascist [sic]."
• 3rd November
"America is a deeply fucked up place – Trump a child abducting gangster nazi Sex predator – but 70 million stood up through the pandemic & threats & kicked his ass"
• 5th November
Ohh John, what happened? You've made some quirky, decent films like Grosse Point Blank and Pushing Tin but you're now more obsessed with Donald the Orange than entertaining people. You seem to want a suppression of speech, ironically a sign of dictatorship. You seem to be fanatical about using the word "Nazis."
Your favoured candidate didn't receive as many votes as you'd hoped therefore America is a "deeply messed up place"? Psh.
We wont mention earlier in 2020 when you were raging about 5G causing the ChinaVirus. Anyway, you've deleted those Tweets and I don't think anybody noticed.
We won't mention your admission that you've deleted anybody you know who disagrees with you politically. We won't even discuss your labelling half of Yank voters as "Nazis."
We won't mention Must Love Dogs either.
You made Say Anything yet now we wish you wouldn't say anything; you made Being John Malkovich but now you're just being a little bitch; you made Grosse Point Blank and now you're a Gross Point Cunt.
Nominated by: Captain Magnanimous 
https://www.breitbart.com/politics/2020/11/08/john-cusack-nearly-third-americans-nazis/
https://www.foxnews.com/entertainment/john-cusack-claims-trump-supporters-vote-mentally-ill-virus-spreading-nazi-tweet
https://www.msn.com/en-gb/entertainment/news/john-cusack-denies-sharing-conspiracy-theory-linking-coronavirus-with-5g/ar-BB191IVZ