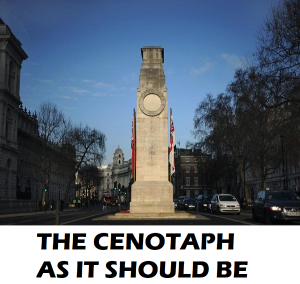 (Using a picture of their blatant disrespect just felt wrong – NA)
Extinction Rebellion. Yes, those complete insane climate retards who keep fucking life up for us normal folk. And what have they done now? Why, they hijacked the one minute silence on Remembrance Day, by taking to the Cenotaph and unfurling a banner which read "Honour their sacrifice, Climate Change means war". There was also a photo dressed in the old DPM Soldier 95/2000 uniform, (disruptive pattern materiel, or camouflage to yo civvies) and an Infantry beret. As protests go, this one was the worst, sickest act of cuntery yet. How dare they trample on our fallen just to get across their deranged plans to combat climate change. And if that guy in the DPM actually had served in the forces, rather than the 1st Battalion Walt Division, he should be fucking ashamed. He's a disgrace to the uniform, and the men and women who died wearing it. Cunts.
Forgot to mention. Where were plod while this was happening? Why, sat in a car just a few yards away, watching. Well done Met Police. Dereliction of your duty once again.
Nominated by: Quick Draw McGraw