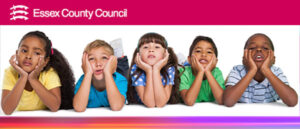 A marshy, flat-earth, salt-of-the-earth guvnor cunting for Essex Cunty Council's recently released (as in the mode of a silent fart) "Essex Climate Action Commission Interim Report".
I haven't read such a load of self-important and misguided twaddle for years. The "chair" of the commission is that legendary scientist Lord Randall. Yes, an ex-mp whose only claim to fame seems to be that he took "East European Studies" at university and his family run a department store in Uxbridge. The cunt isn't even from Essex.
But hold on – it get's worse. The two "co-chairs" are 1) Prajwal and 2) Daniel. No surnames given for either, but they are both p*kis and look about 12.
The report opening introduction has such scientific gems and proof of climate change as "When Greta Thunberg addressed world leaders at the United Nations in 2019, she said "I want you to panic." We do not want the people of Essex to be alarmed, but we do want us all to take climate change seriously".
Of course, the main issue of 180,000 new homes, is glossed over. We can assume that this will mean about 400,000 more people in Essex, and of course this will have no affect on the pollution in Essex, especially as we can assume these incomers will largely be filth from the third-world.
What the fuck has happened to this country? How is it that these cunts are running things? Why the fuck should children be listened to about adult issues?
If you can hold your breakfast down long enough, the full report is here:
https://www.essex.gov.uk/news/essex-climate-action-commission-publishes-interim-report