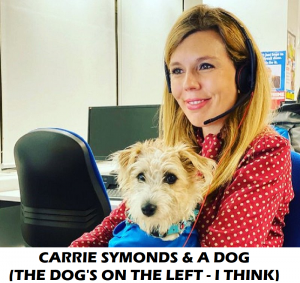 Usually when someone in the political sphere upsets a lot of people, they are labelled 'divisive', a term used to describe Thatcher, and the grinning sadist himself, Blair. However, I don't think they will ever use it to describe Dominic Cummings, as he seems to be universally despised, partly because of his attitude and demeanour, but mostly because of the constant negative press.
Yet despite that, he stayed in post. Until this week, when he left Downing Street for good, all because he had fallen foul of the prime minister's missus.
Apparently, Miss Symonds seems to hold more power than the cabinet, as she dictates policy to the disheveled cuckold Boris, who waddles off in compliance.
It's alleged that Carrie and her plummy pals had a raucous victory party the night Cummings left, as she and her friends set out to purge the party of its vote leave advisers.
It is now hoped/feared that her woke ideals will influence the government to forge a new direction. Did anyone vote for this cunt? I didn't. I don't know which will expire soonest, Boris' premiership, or his relationship to a much younger and ambitious bit of skirt.
Nominated by: Gutstick Japseye