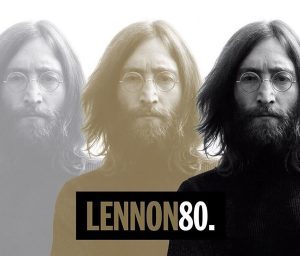 The John Lennon 80th 'Birthday celebrations'. What a load of cunt.
All manner of look at me mongs have been wishing the late Beatle a happy 80th birthday over the past few days. Only thing is, he ceased to be when he was 40. When he was murdered in 1980. Lennon would have been 80 years of age had he lived, but he didn't. How the fuck can someone have an 80th birthday when they died 40 years ago?!
Commemorate 80 years since his birth, or say 'He would have been 80 this year'. But actually wishing a dead man a happy 80th birthday that he never got to see? My dad would have been 80 two years ago. And although I gave him a thought on the day of his birthday (May 26th) I didn't say 'Happy 80th birthday, dad'. One would have to be fucking stupid to do that. But there are a lot of stupid people out there. Of course, it's de rigueur for imbecilic twats on social media to wish dead people a happy birthday. But the way cunts have gone on about Lennon, anyone would think he was 80 years old and that he was still alive. Even that cunt McCartney has got in on the act. Wishing on Twitter (where else?) his old sparring partner a happy birthday. Macca wrote 'Happy 80th, John'. What is the fucking point?! It's not as if the bloke is here to read it, is it? Why doesn't the dozy thumbs aloft cunt also invite messrs Harrison, Epstein, Martin and Sutcliffe to the party too and have done with it?
Surely It would surely be more appropriate to commemorate the man on December 8th 2020, the 40th anniversary of his assassination? Mind you, that wouldn't be done with must taste or dignity either. That would also be hijacked by attention seeking social media cunts and old rock 'n'roll relics who can't tell the difference between people who are dead or alive.
Nominated by: Norman