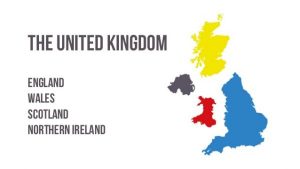 So the Scots, Irish and Welsh want to have some autonomy over central government on the issue of lockdowns. Fair enough, they all have their own toytown assemblies and a fair amount of control over their own affairs.
However, both the Welsh and Scots assemblies are demanding more money from London to aid them during their own decisions to have regional lockdowns. So in essence English taxpayer will be subsidizing Scots and Welsh businesses and its citizens while they all stay at home doing next to fuck all.
Doesn't really sound very fair to me, more so given the amount of cash London already gives both countries in normal circumstances. So much so they I do think the Welsh should have a similar referendum as the Scots in terms of going independent.
If they vote to leave, then that's it, goodbye and find your own revenue streams. Central Government might give you one's year's funding as part of the transition, but after that you're on your own. Piss off to the EU if they want!
Of course there's still the issue of the monarchy and other bits and pieces that would need to be resolved during the breakup of the Union, but for me I think its time every country stood on its own 2 feet and discovered its own destiny.
The Union does sound rather anachronistic in these "enlightened" times of wanky wokishness anyway.
Nominated by: Technocunt