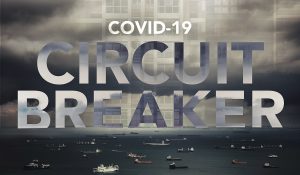 Speaking as an expert epidemiologist, virologist and medical statistician, I must commend my fellow expert, sir Kweer Charmer, for cutting through the bullshit and demanding a 3 week break from chinese plague.
Ignore the stance of scouse cunt Burnham who wants free money for Mancs in exchange for stopping in a bit. Mid week.
Sir Kweer has it nailed. And proves there is nothing wrong with changing your mind. Daily. (But not Wrong -Daily)
A circuit breaker would stop the spread of the plague in it's tracks. For 3 weeks. Funded by the SAGE and Labour Party magic money tree. After which we could continue dying at our leisure.
You know it makes sense.
Nominated by: Cuntstable Cuntbubble