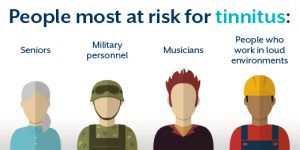 I'd like to nominate the sound of ringing in my ears.
It's been going on for a while but lately getting more annoying.
I'm not sure how to describe it properly. A long beep sound.
If I'm busy doing something I don't notice it as much. When I'm in a quiet place I notice it more. In the library, in bed with my ear against a pillow for instance.
I'm not sure how it started. It could be from loud music at discos all those years ago.
I might have had the volume turned up on the cassette player too loud listening to it with earphones when *out and about.
Or it could be when I was run over it made it worse and more noticeable. Who knows?
I'm not sure how it works.
Are there ways to treat it? Do any fellow members of this here fine website hear ringing in your ears?
*aaahhht and aaabahhht, ©B&WC 2020
Nominated by: Spoonington