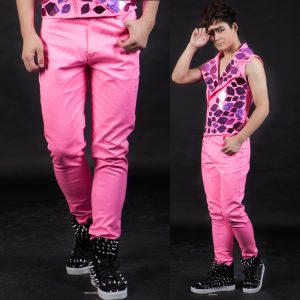 I've just done a job in Bury st Edmunds and as a simple northern lad, was shocked at the quite flagrant sight of men wearing red or pink jeans – In broad daylight without anyone taking them to task!
This is worrying as it could spread north and id like this deviancy to stay where it belongs.
Jeans are blue.Maybe black if feeling depressed, or gothic or your Johnny Cash.
But Pink or red? Well that's the realm of duckys like your popstars and thespians not for waltzing about by real people.
Bury st Edmunds should have a fine for men who do this at the least, at best?
..a good hiding and sent to a 'reeducation camp.
Its immoral.
Nominated by: Miserable Northern Cunt