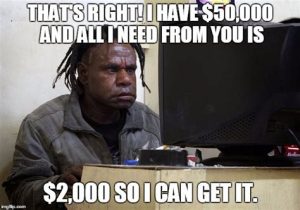 I nominate charity cheaters.
Now I have always had a healthy suspicion of the charity ethos. Firstly, because I doubt that most of the money ever reaches the intended recipients. And secondly, because those involved in raising money seem more interested in raising their own public profile. Especially celebs of course.
Well, covid has been charity central with every man and his dog doing something whacky like mountaineering on their stairs or sitting like a gnome in their garden for countless hours to bring their cause (and themselves) to the attention of the media. Sir Tom is an amiable exception though show-offs like Michael Ball hijacked his bandwagon.
Latest example is one Asif Amirat (as if I'm a rat) who claimed to be doing marathons around his coffee table. One a day for 100 days or so he said. He put some videos on face ache to prove his point. But they didn't last long enough to verify his wondrous feats. And people started doing their sums and realising that nobody could do that many rounds of a coffee table in a day to match a marathon. Especially at the slouching pace Amirat moved at. Plus – he also has a full time job and young twins around the house.
In short the man is a fraud and although he raised £6000 for charidee I don't think that excuses his cheating. He's a cunt.
Nominated by: Lord Helpuss