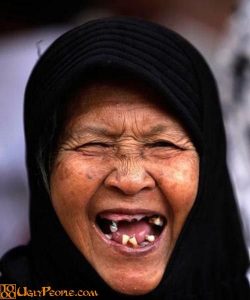 Sounds like a strange nomination, but fuck it is a thing that irks me.
I worked with a bloke who had a beard phobia, said it was like a cunt talking to him,
But teethe smiles from a man just rub me up the wrong way, I can not explain it, upturned sides of mouths do the trick for me.
I tend to observe mannerisms and eyes, the whole show the teeth thing puts me on edge, it is almost like the extended hand "hand shake" bollocks.
If a woman shows gum, I may raise an eyebrow but fuck me when I get a full gnashers and gum smile from a bloke, well there are one of two things spring to mind.
1, he does drag of an evening.
2, he is a massive cunt and trying to fuck me over.
Nominated by: lord benny