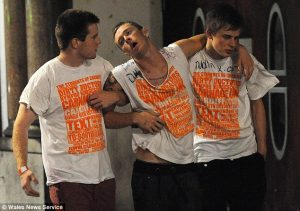 A pre-event cunting for the reopening of pubs on Saturday 4th July.
I can see it now, thousands of cunts descending on the pubs on the very first day. Not enough for them that they can buy booze at the supermarket or at the offy, no they just MUST go to the pub.
I fully expect to hear police sirens all day and all night long. Another strain on the emergency services because of a load of selfish, ignorant pissheads.
Hope I'm wrong about this, but judging from what we've seen recently of the stupidity of the great British public, well, enough said.
Nominated by: Mystic Maven