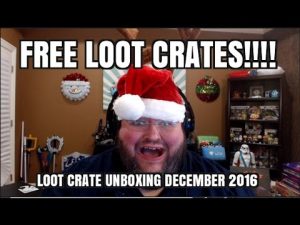 A nomination for subscription box companies, mainly the defunct-but-rebranded Loot Crate.(https://www.lootcrate.com/)
Ive heard about this shite through some friends and online associations.
These services cater for hopeless dorks and collectors of tat by getting them to pay a monthly subscription fee for a shoebox full of merch, or goodies, or loot, or if you aren't an awful American cunt who cries over Star Wars trailers, a box of plastic shit.
This isn't just the regular level of geek crap, either. It's not just plush Artoo Deetoos or Bobbleheads of Spock. It's true miscellany. It's the bits of plastic flotsam that weren't bought by the parents of the underclass at the market. It's the junky old obscure French toy at the carboot the owner thinks was called 'Monsieur Oiseau' that has been scraped around the bottom of the stacker box since 1982.
It's the effluent from a factory in Macau, lodging in pools and inlets for Capuchins to chew on and stick together with sap , until a local toddler picks it up and puts it in his mouldering shoebox of disgusting playthings like the feet and heads of butchered junglefowl and some glass beads from the bracelet of a dead Australian girl.
It's the dreck, the scrapings from the lowest our planet can offer in manufacturing and cultural quality.
The fact this sort of tat excites a glimmer in the otherwise dead eyes of the wretched recluse beta cunt, and their need to share this nadir of human existence on social media, fills me with a queasy revulsion for the sort of person I used to associate with,
Their grasping desire to acquire, for gratification of the latest wave of collectibles. The product of a kickstarter they've invested hundreds of pounds in, despite being semi-employed and needing bail-outs for a sharer box of McNuggets for them and the housebound missus.
The cult of the geek and their clueless embrace of hipsters who only like this muck 'ironically', but then find themselves chortling to a repeat of The Big Bang Theory. and buying the latest woke comic book.
The saving grace is that Loot Crate filed for Bankruptcy last year, was bought up and rebranded The Loot Company. It has 1.4 stars on Trust Pilot.
However, there are other box services delivering this childish wank that allow these cunts to 'get their geek on'.
The whole thing makes me heave.
Nominated by: Cuntamus Prime