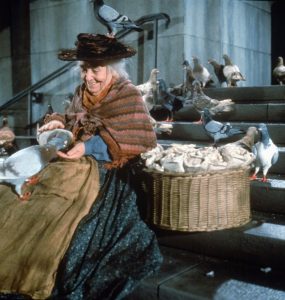 Dotty old bag-ladies that put stupid amounts of birdseed out for urban pigeons.
Phew, sorry, a bit top-heavy that nom, but some old bat near me needs a steel-toecapped welly ramming swiftly and repeatedly into her arse, or front-arse. Fucking great piles of bird seed, with result that there are flocks of hundred of bloody flying vermin swooping around and cacking all over the shop.
What I like about Vienna and Berlin is that the council won't hesitate to put down poison if any vermin infestation is suspected. If they ever caught the miscreants, it would be a free one-way ticket to a demo at Onkel Terry's oven showroom.
Tom Lehrer had a catchy little number relating to this problem
Nominated by: HBelindaHubbard