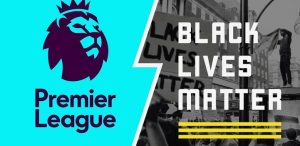 Well that's me done with football in this country. The Premier League are making all players wear 'Black Lives Matter' on their shirts for the re-start, instead of their names. I'm guessing we'll also have a minute's silence and black armbands for a bloke that put a gun to a pregnant woman's stomach.
Let's not forget, BLM are a racist anti-white group who feel violence, hating whitey, riots and looting are fine.
Fuck the Premier League. Cunts.
Good luck you cunts. You'll be getting no more money from me. And many others I'm sure.
Not sure what entertainment will be left soon. Shows being banned left right and centre and all sports bowing down to CUNTS.
Fuck their revolution. We honkies will need our own soon if the Honey Monster doesn't put a stop to all this bollocks.
https://talksport.com/football/716105/premier-league-clubs-black-lives-matter-badge-shirts-nhs-badge-player-names/
Nominated by: Cuntybollocks