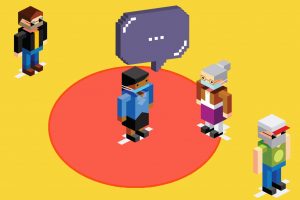 Fella at work invaded my personal space yesterday. No problem to me. Thing is, he started going on about "social distancing" (cunt, I didn't invite him over!) even though he was wearing a mask. Why is he even wearing a mask? And why does the mask sometimes dangle round his neck, or sit on top of his head like a party hat? If you think I'm riddled with the pox, stay away pillock.
He's a fucking covidiot, is why. Yes, I'm re-purposing that term. It now refers to idiots like him who are quite content to chew the cud while the media and Bojo tell him what to think.
The WHO (cunts) guidelines recommend 1 metre, not 2. So that's pretty much your normal personal space. No need for all the queuing. No need to shut everything down. No need to practically cross the road to get away from the postman, you cunts. No need to let your elderly mother go months without a visit, which is what's happened to my mother in law because her other daughters are too thick to pop round and take precautions. If *we* were closer, it would be a different story.
Supposedly, I'm not supposed to have been visiting my mum or aunties. But it's perfectly OK for me to visit OTHER PEOPLES mums and aunties, as their postman.
How am I supposed to take any of these "rules" seriously when they are so fucking stupid? The fact is, if you take appropriate precautions you can go anywhere and visit anyone.
The latest thing I've heard is that from Monday (not Sunday though!!) we can gather in groups of 6. And then presumably go off and join a different group of 6, and so on. So why not groups of 36, or 72 or whatever? What's the farking point?
I'm sure that a lot of people are keeping their distance because they don't know that that other people also think it's bullshit. I'm going to start wearing a badge that says "hug me". If you are scared of the virus, wear a mask and feel safe. If you are not scared, wear the badge instead. If we are ever going to get back to normal, WE have to be the ones to do it.
Nominated by Paul McCuntley