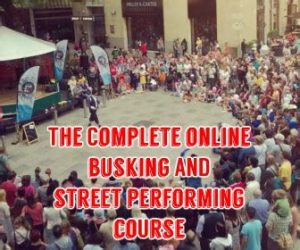 Online busking is a cunt, isn't it.
It's tedious enough having to suffer these wailing ghouls when attempting to enter Sainsbury's, carefully giving them a wide berth while they mewl renditions of hoary old turd tunes. Now these talentless greebo crows are begging on-line.
The Chînk virus has wiped own towns clean of these beggars but now you can still torture yourself without leaving your gaff. Marvellous. Even more dire versions of Wonderwall, Torn, Maroon bloody 5, and Bob fucking Marley. Even more African drumming. Nobody in their right mind wants to hear ethnic tribal drumming. I'd pay NOT to hear it.
Buskers should be taxed or better still, like Living Statues, Fire-breathers, and jugglers, they should be banned. All buskers. That includes the grinning tramp doing political rubbish, the whiny lesbô caterwauling Alanis Morisette tat, stripey blanket-wearing Chilean pipe-players, Yewtree ukulele cunts, or ràpey Jamaicans banging away on dustbins. All banned, all cunts.
Nominated by Captain Magnanimous