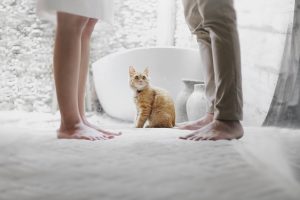 Wimmin, we must all be aware how badly the lockdown impacts women. All over the world women are locked down with the biggest threat to women…….MEN!
Domestic violence is a real problem, we all know that, none of us condone it. Thing is men as a whole are being demonised. Most relationships survive because the people involved have space away from home to breath. Stick at home tensions build, that's no reason to beat the wife, but some men are locked down with nagging fish wives, constantly criticising, berating and making what was previously tolerable a living hell. Are we to be surprised some men snap, not to mention the men who are physically as well as mentally abused. No one is saying fuck all about the physical and mental health of men in this crises.
Individual men do bad things to women, but to use these hopefully exceptional circumstances to continue the feminazi war on the male gender in its entirety says so much about the women's movement.
Some men are total cunts, so ladies are many of you. Daily I hear or see the media tell us how women are victims of the lockdown, some are indeed in increased danger during lockdown, but this is only part of the story.
Nominated by Sixdog Vomit
Btw, got the header pic from here, Admin:
The Ugly Face Of Lockdown: Domestic Violence Is On The Rise Globally