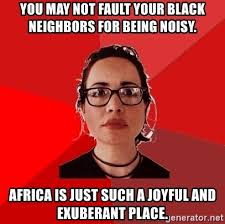 I would like to cunt loud the street foreigners who feel the need to have conversations at fucking full volume.
I say this because earlier, it was the Chinks – even in their car – probably looking for stray dogs, then Nigerians unfiltered and now I'm home, I'm hearing the dozy Porto bint next door in the garden on her fucking phone, so loud she can be heard in Portugal without the fucking phone, and soon it will be the non-stop screaming Pakistani kids across the street.
So good being stuck in the house for the next few months….it is going to be fucking ace.
Nominated by Fuglyucker