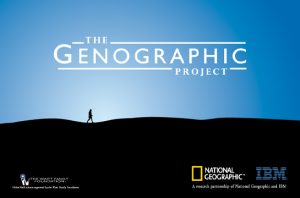 A nomination for left-liberal hypocrisy on migration and demographics.
Ive been reading about how the UN wrung its hands over the genographics project, an effort backed by National Geographic and IBM to test tissue samples from different populations around the world to see where different ethnicities migrate from and to over tens of thousands of years.
Sane people might think this was a valid scientific endeavour, but a UN body for Indigenous People suggest the project be suspended for sake of peoples feelings and because the project's results might undermine the claims of indigenous people to live where they do.
Well fuck-a-doodle-doo. Either we're all from East Africa or none of us are, you utter cherry-picking hypocritical daft cunts.
Lets see what the project says from a scientific angle, but then decide the heroic magical and wise natives have claim anyway because they were there 'first'. It aint that difficult, libmongs.
'We were kings before the white men came'.
Yes you were and invented astronomy and philosophy a billion years before the sun formed. Have a fucking biscuit and get on with life.
It's like the panic over what policy decisions might be made because of studies into IQ.
Yeah, because we're lynching Downs children aren't we?
You either respect the scientific method and pursue the truth for its own sake, or you dont because it might influence some future policy or upset someone in a hut or a girl with a cock. The UN and other globalist institurions seem to be taking a dangerous path, similar to the Catholic Church, Soviet Union and current Chinese commie party; suppressing certain research projects for purely ideological reasons.
Nominated by Cuntamus Prime