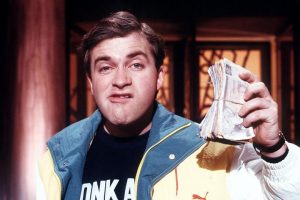 A show and tell 'look what I've got' cunting for the obscenely rich who flaunt their wealth on cuntstagram and then seem astonished and bewildered when some cunts rob them at knifepoint.
Recent example Dele Alli.
I'm not saying you shouldn't be able to buy nice things if you have worked for it and have the money. But you must be a bit of a mug these days if you advertise the fact you have a £150,000 watch on social media for all to see.
Would you walk around the seedier parts of town with a wad of £50 notes hanging out of your back pocket?
I believe that Kuntye and and Kim Kuntdashian have suffered a similar fate in the past from flaunting their possessions on social media.
As an aside I seem to remember a few years ago that thieves planned to rob Dolph Lundgren's house in Spain and then realised it was Ivan Drago's house and got the fuck out of there faster than B&WC's tongue would go up Sophie Turner's bumhole. 😂
Nominated by Harold Steptoe