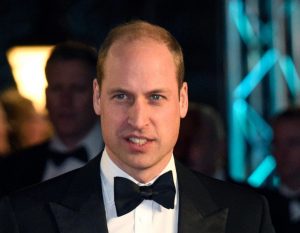 A right royal cunting please, for this elder son of Diana who spent part of last evening at the BAFTAs ceremony decrying the lack of "Diversity" among the winners, as no Dark Keys won an award (this time).
"We have to do more" he wittered on sounding like Anthony Blair in ultra pleading voice. I was waiting for the "it's not fair" moment, but either it didn't come, or I dozed off before it came.
Willie really IS a white privileged male, and I am sorry that he found it necessary to climb aboard the duckies bandwagon. Perhaps he is thinking of a career on the stage? – he and his lovely wife to become the new Sir Donald Wolfit and Rosalind Iden – the actor-managers touring and treading the boards throughout the country during wartime, with special free matinees on Monday afternoons in Bradford for the Parking Stanleys.
In the meantime, might I respectfully suggest he shuts the fuck up.
Nominated by W. C. Boggs
Prince William on diversity at the BAFTAs…. Brilliant!
More awards for actors because they are ethnically or gender-identifying (sic) diverse rather than because they've turned in a good performance. Cunt. Best bet would be to stop the fucking awards altogether.
They get paid outrageous sums to do a job. Fuck off. Do the job. Get paid. Move on to the next job. Awards? Bollocks. Cunts.
Nominated by Brian Stoa