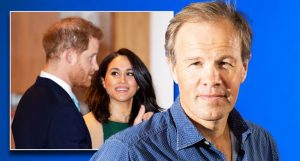 Tom Bradby is a huge cunt.
We all know that, but if anyone Googles this link in the future, I want to leave no doubt.
Bradby has set himself up as the friend and confidante of Ginger Pubes and Little Miss Sparkle. Before the settlement was reached, he stridently announced on the ITV News that if the couple didn't get the deal they wanted then there could be a 'kiss and tell' expose on the inner workings of the Royal Family.
You could almost see Bradby pissing his TENA pad with excitement in his expectation that he would get the scoop if this was the outcome.
Luckily, the Queen has thrashed out a deal so this is now unlikely to happen, unless Little Miss Sparkle dumps Hewitt and spills her story. Hopefully, MI5 have a case on Bradby and that a mysterious and unexplained disappearance of the 'UK's Favourite Newsreader' can't come around too soon, as far as I am concerned.
Bradby is a giant turd sprayed in glitter and a massive cunt.
Nominated by Paul Maskinback