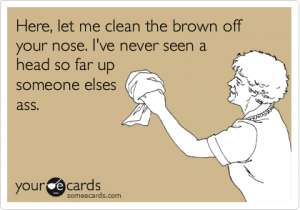 Of course we all know petulant Reg Dwight loves to prostrate himself before whichever royal parasites are available, ('use my jet, I'll plant a tree') however, there are many more who know their place and tug the forelock:
Rod Stewart: Why for fuck's sake?
Michelle Obama: Inferiority built in, I suppose.
David and Victoria Beckham: Personality vacuums to match any royal halfwit.
Tom Cruise and Nicole Kidman: Compensates for him being a dwarf, I suppose.
Cara Delevingne: Dont really know who, or what this cunt is, but no doubt fits in well.
Add in the silly cunts who work for a living, but still worship, and of course pay for, a bunch of inbred, foreign, workshy, over-privileged buffoons and you get the set.
And lest we forget – Savile was a dear friend of Died and Jug Ears.
Cunts, one and all. But why?
Nominated by Cuntstable Cuntbubble