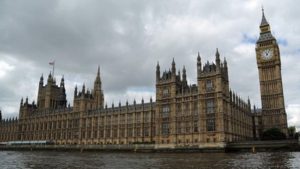 Cowardly MPs who won't contest their seats are cunts, aren't they.
It appears that many MPs have said they'll be "stepping down" (as if it's their decision) at the forthcoming election. Perhaps they're stepping down to spend more time with their consciences, after thwarting Democracy for so long.
How dare these gibbering Remainiacs deprive us of enjoying their humiliation on Election night. We've watched these toads leap from party to party to prolong their survival yet when the great decider arrives, the guillotine that is the General Election, they whimper away like pathetic, petrified puppy pugs. Their final act of of defiance is a prevention of our schadenfreude in seeing each fainthearted sissy receive the sack.
Nonetheless, there's still a smidgeon of comfort knowing that these timid, scrotum-free assassins of democracy will be unemployed a week before the festive season. Let us rejoice at that.
🎵"Rockin around, the Benefits office, have a happy holiday…" Merry Christmas, you craven cunts.
Nominated by Captain Magnanimous