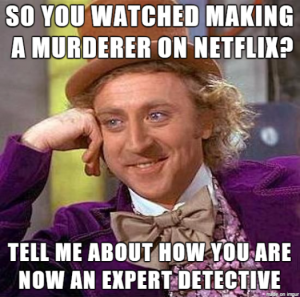 A finger-wagging, side-of-the-nose touching cunting for Armchair 'Experts', please.
You know the type: watched a few war films, played 'Tour Of Duty-Cunt Ops', suddenly an expert on all subjects warfare. BA pilots strike, they're experts on flying 'cos they've never crashed their PC's flight simulator. Grenfell fire? If they'd been there, everyone would have got out alive and they'd have put the fire out with a CO2 extinguisher. Nursing? Anyone could do that. Ambulance pulls up, they crawl out of the wood-work. Found on newspaper forums and 'phone-in shows fucking EVERYWHERE. The Daily Mail breeds the cunts. One or two, possibly one, using different logins, even frequent this fine site, (you know who you are, you cunt), until Admin catches up with them.
Best case I've had recently was an 'expert' at a sudden death we went to. Obviously deceased, hypostasis, pupils fixed and dilated; in pops the neighbour and comes out with "I've been a first aider for years, why aren't you starting resuscitation?" We're a paramedic crew, for fucks sake!!! We were (almost) lost for words, as he was shown the door.
Funny how all 'Experts' don't do the job they're 'experts' at, isn't it? Cunts to a man/woman.
Nominated by DCI Gene Cunt