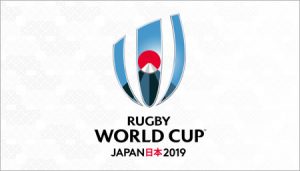 The Rugby World Cup is a scrum load of cuntiness, isn't it?
It's backs-against-the-wall time as the Sausage-fest that is a rugby tournament is unveiled. If you fancy viewing muscly, not-at-all homo men grappling with other muscly, not-at-all homo men in "scrums" then tune in.
Watch as these fat nancies do thirty seconds of running before standing around for a few minutes breathing through their mouths like Cro-Magnon savages. Be amazed as these unevolved "athletes" have a throw-in. Jump out of your seat with excitement when the "match" stops for five minutes and even the commentators don't understand why. Stay awake as these gaylords indulge in a Truck'n'Load.
The way it's talked-up is as embarrassing as women's football. They simply cannot make it interesting. At least American football has cheerleaders.
Gayer than a Wizard Of Oz-themed pool party hosted by Elton "fucking" John and sponsored by BuzzFeed.
Nominated by Captain Magnanimous