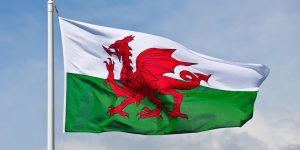 I've gone on holiday by mistake. Wales is a beautiful place…misty mountains, stream crystal clear, hares in field's, clean beaches. I like it here in Snowdonia.
But!…when walking the dog in a morning, I say 'Morning' to a passerby and I get blanked. After a while I've realised that the Welsh hate us! Us, the English!
Only people who say hello back are fellow Englishmen. Now racism is something I can't tolerate(😭) and made that clear on ISAC, but the Welsh are dour, spiteful, ungrateful cunts with no manners! Think they'd be happy to see one of their overlords! Think another lesson in who's boss needed – few land appropriations, few burning cottages, and few corpes nailed to trees might improve the manners?
Maybe ban the speaking of their gobbledygook made up language?
Nominated by Miserable northern cunt