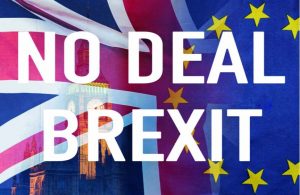 The illogical stance of the 'No-Deal' opponents.
They had their deal – Mavis's BRINO. They kicked the fucker out three times.
Now they are having hysterics over no deal. The EU says Mavis's deal is non-negotiable, so what the fuck do they want? It is the only deal. If the EU wont negotiate then no deal must be an option. It is May's incompetence over this very point that got us here. What becomes clear is that opposition to a no deal bargaining chip is actually opposition to actually respecting the mandate of the referendum. And some cunt should have the honesty to admit as much. And some other cunt should call them out on it.
The cunts.
Nominated by Cuntstable Cuntbubble